About U-Pick
Our apple orchard spans 5 acres, hosting nearly 2,000 trees that showcase a diverse array of over 20 different apple varieties. This extensive selection allows us to provide a range of apples from late summer all the way through the fall.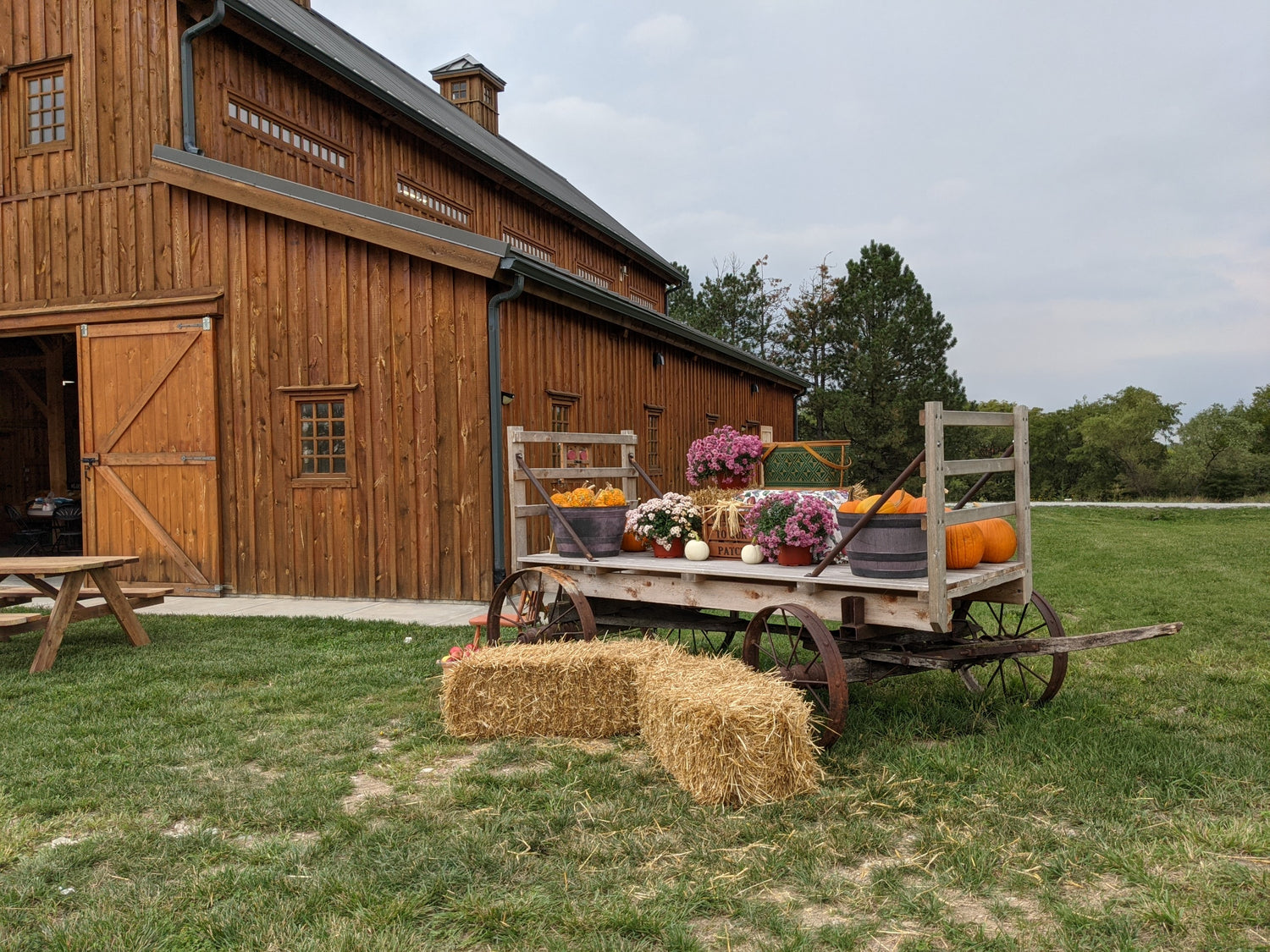 When can I visit?
During apple season, the orchard is open for u-pick the following days:

Friday, 5pm - 8pm
Saturday, 10am - 4pm
Sunday, 1pm - 4pm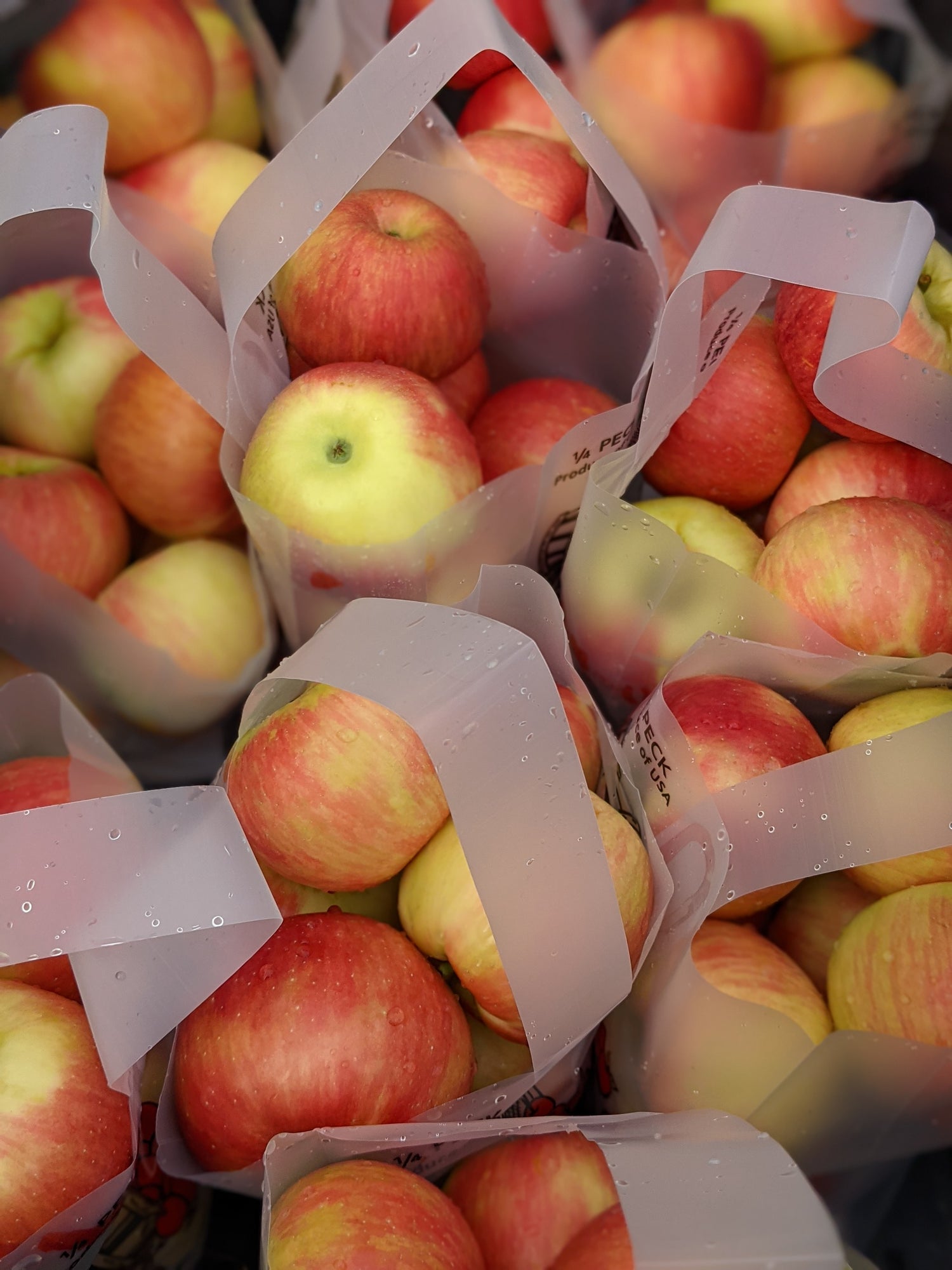 How much will it set me back?
Admission is free of charge. Apples are priced based on the size of the bag. All apple varieties are equally priced.
$6 - 1/4 Peck (6-8 apples)
$12 - 1/2 Peck (12-15 apples)
$22 - 1 Peck (24-30 apples)
What are the recommended items to bring?
To make the most of your trip to the orchard, we advise bringing the following items:
Comfortable shoes
Sunscreen
Bug spray
Water bottle
U-Pick FAQs
What varieties are available to pick?

Click here to view a list of all our apple varieties and the approximate date of availability.
How do I know which apples to pick?

Not all apples ripen at the same time! Apples that are ripe and ready to be pick will be clearly marked.
Do you have pre-picked apples available or do I have to pick the apples myself?

Limited pre-picked apples are available. Secure your supply by placing an online order for local pickup. Click here to order now.
How far of a walk is it to the orchard?

Access to the orchard is just a short walk away from the parking lot. Visitors are encouraged to bring wagons or strollers for added convenience during their visit.
Latest News
To stay informed about store hours and apple availability, be sure to check out our Facebook page for the latest updates.